Dental Care

How it can affect your knee replacement
It is important to keep good dental hygiene before and following knee replacement surgeryknee replacement surgery. Most surgeons recommend avoiding invasive dental procedure for 8-12 weeks following knee replacement. This reduces the chance of blood borne bacteriabacteria making their way to your new prosthetic kneeprosthetic knee. After this period of time there still may be some risk associated with an invasive dental procedure such as dental extraction, periodontal procedures, implant placement, root canal, or prophylactic cleaning.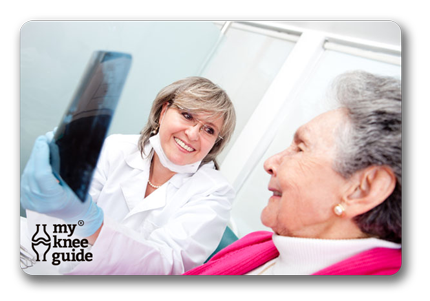 For many years, orthopaedic surgeons have recommended that patients take an oral antibiotic prior to having an invasive dental procedure. Typical antibiotics that are used include Amoxicillin®, Keflex®, or clindamycin. The antibiotic should be taken one (1) hour prior to the procedure. This recommendation was endorsed by the American Academy of Orthopaedic Surgeons in published statements in both 2003 and 2009.
However, in December of 2012 the American Academy of Orthopaedic Surgeons, in conjunction with the American Dental Association, presented findings in a comprehensive review of this practice. This group scientifically evaluated the pertinent studies and has created a new clinical practice guideline in reference to the use of antibiotics surrounding dental procedures new clinical practice guideline in reference to the use of antibiotics surrounding dental procedures.
They have recommended that surgeons might consider discontinuing the practice of routinely prescribing antibiotics for patients undergoing dental procedures. They believe that currently the quality of supporting evidence that exists is unconvincing or that well conducted studies show little clear advantage to one approach or another.
After publishing the 2012 guideline, it was noted by the the AAOS that surgeons and patients should be cautious in deciding whether to follow this new guideline, and that further studies may provide emerging new evidence.
In late 2016, the Academy has taken another step to help surgeons advise their patients on whether to consider taking antibiotics prior to a dental procedure. They have developed an OrthoGuidelines appOrthoGuidelines app that helps practitioners navigate through this decision-making process. The app uses several criteria in its algorithm including: the type of planned dental procedure, immunocompromised status of the patient, presence of controlled diabetes, history of prior joint infection, and the timing of dental procedure from joint replacement surgery. After answering these questions, the app provides an opinion on the appropriateness of using antibiotics prior to a dental procedure.
Related Articles